Bukmak scroll
​2019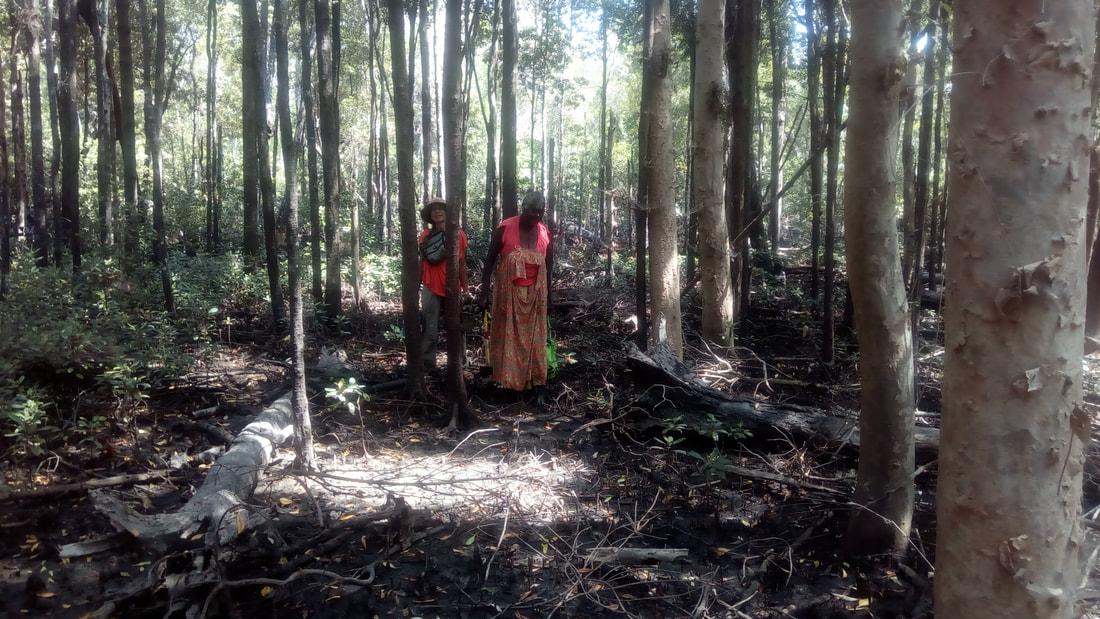 Mussel hunting with Rosemary. Guli'winku/Elcho Island. 2019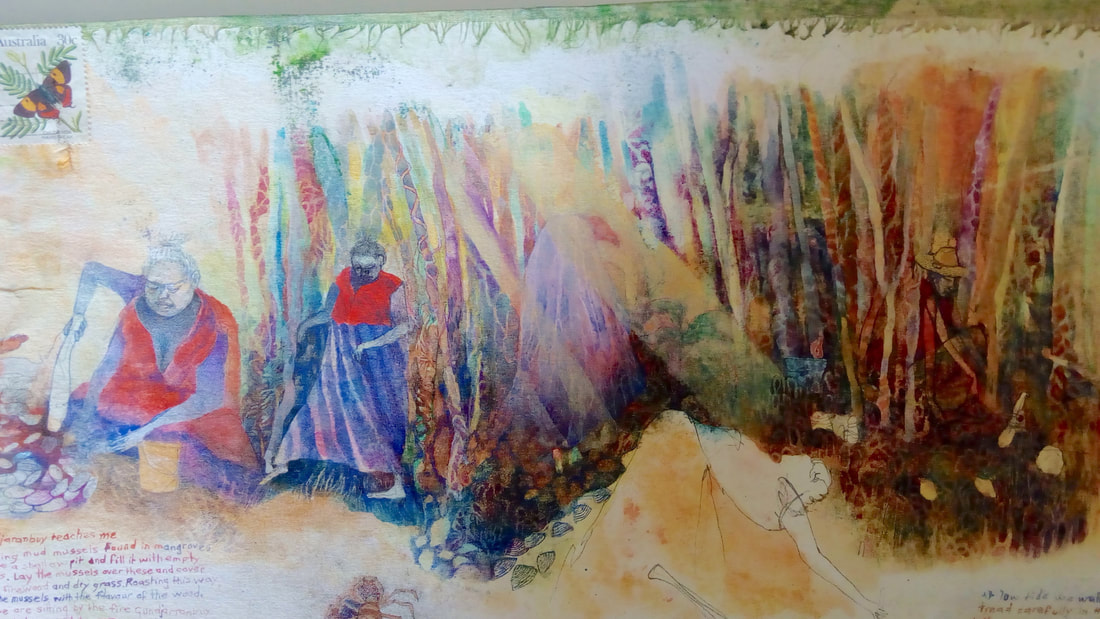 Mussel hunting with Rosemary. Watercolour, oil, found material, stamps, khadi silk, embroidered panels on paper. Detail. 1000cmx20cm (entire). 2019.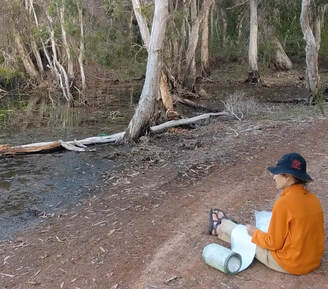 ​

​
​Bukmak means "together" in Yolgnu Matha, which is the tongue I encountered in Guliwin'ku or Elcho Island where I lived for six months. Bukmak scroll diarises my time in Guliwin'ku where I was adopted by Rosemary Gunjarranbuy Gurrawurra Kali Kali. Rosemary named me Durhna, for the sacred digging stick that belonged to two women who descended from the Pleides who as she told me created the features of the island wherever they stopped to rest.
It meant a great deal to be adopted and to be named after an important instrument as the digging stick, a feeling I carried as I made Bukmak scroll, which chronicles my encounters and experiences with people of Guli'winku and the stories they shared with me.

Bukmak scroll is complete. The scroll will soon be available as a digital panorama. Please return.