Canberra and Other Ideas
2012
​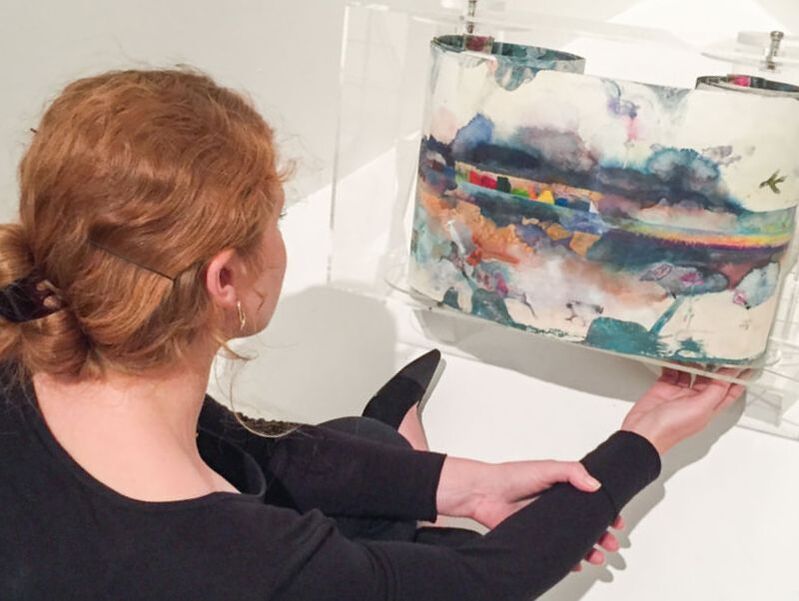 Canberra and Other Ideas, Hinterland Galerie, Vienna. 2017. Watercolour, oil, found material, embroidered panels on paper. 300cmx25cm (entire).

Canberra and Other Ideas Scroll I Australindopak Archive


Canberra and Other Ideas is the first scroll in the Australindopak Archive. It chronicles a year in which I returned to Australia from Pakistan in 2012. With a sense of being between cultures, the scroll became the place in which I expressed senses of alienation in the city where I was born and grew up, but where I now felt a stranger. Drawn to Lake Burley Griffin where I walked daily, imagery in the scroll came as I pondered the lost vision of the Burley Griffins, and people I encountered on the shores and in the city who like me were struggling in different ways with belonging, and whose stories came into the scroll.